Our Executive Team Prides Itself On Continuous Learning And Innovation.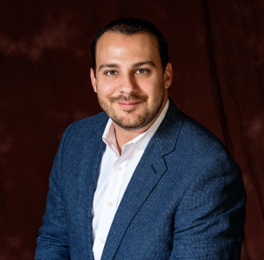 Miguel Pires
Founder & CEO
Raised in a 'real estate family' in Northern Virginia, Miguel Pires earned a Bachelor of Business Administration with a concentration in entrepreneurship, innovation, and technology from James Madison University.
As a passionate entrepreneur and smart business consultant at heart, Miguel launched his career in commercial real estate working for Weber Rector Commercial Real Estate Services.  He epitomizes integrity, hard work, professionalism, and creative service in every detail of a real estate transaction.  Miguel represents each client with a personal one on one relationship where he communicates openly to ensure that his clients become more successful in each of their investment and business dealings.
With this experience at hand and as a foodie himself, Miguel has opened multiple Zandra's Taqueria's in Old Town Manassas, Haymarket, and Fairfax, where you can find him when he is not completing a commercial real estate transaction. In recent years, he has served his community as the co-chair on the Manassas Business Council and City of Manassas EDA previously participated as a board member for Historic Manassas Incorporated along with a graduate of the Leadership Prince William program.
Education:
James Madison University, BA - Business Management
Jen Loeffler
Director of Human Resources, Communications & Catering
Jen Loeffler is the Director of Human Resources, Communications and Catering at GEH with over twenty years of experience in hospitality & people management for numerous corporate, government and non-profit organizations. She holds a Bachelor of Arts Degree in Communications and English from Virginia Polytechnic Institute and State University. At an early age, Jen enjoyed cooking and reading recipes, and upon graduation, hoped that she would work for the newly created Food Network.  When moving to NYC was the only way this could physically happen, Jen decided to move to Baltimore, Maryland to become a corporate party planner at a newly opened Women-owned business. With Jen's love of the hospitality industry and experience in management of people and operations, she is thrilled to be working with Miguel Pires and the Great Eats Hospitality team. When not working, Jen enjoys spending time with her husband, two daughters and three dogs. She loves making homemade pasta and hopes to one day visit Greece with her family.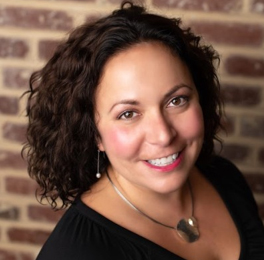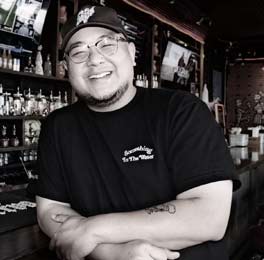 Teddy Pham
Director of Operations & Culinary
Teddy Pham is the Director of Operations and Culinary at GEH with over seventeen years of experience in hospitality & culinary. He holds a Bachelor of Science Degree from VCU and a Culinary Degree from the Culinard in Richmond. During his time at VCU, Teddy found himself putting himself through college and culinary school by working in multiple kitchens and opening multiple BBQ restaurants in RVA.  After graduating VCU, he pursued his dream by attending Culinary school to learn the foundations that he carries on today. With specialty in BBQ and and passion for Latino food he was a great fit for GEH. When he's not working you can find him constantly exploring different concepts to find the perfect bite!